How to Advertise on Joe Pags | 888-449-2526
Posted On
Advertise on the Joe Pags Talk Radio Show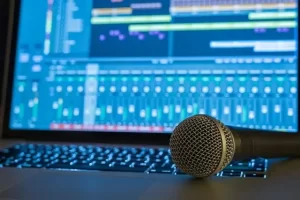 Joe Pags advertising information right here!! Heard 5-8pm Central, The Joe Pags Show is winner. Along with his syndicated daily show, Pags hosts Premiere's nationally syndicated "The Weekend w/Joe Pags."
Our team is proud to offer Talk Radio advertising options for advertisers! We work with all major shows and brands. Call for a free media plan and current rates and prices for radio and TV advertising in any local market or for national reach. Millions of  people listen to Joe Pagliarulo Talk Radio on WOAS, San Antonio of Compass Media Networks, reach them now!
If you are looking for a celebrity endorsement from Joe Pagliarulo Talk Radio on WOAS, San Antonio of Compass Media Networks call right away to secure your endorsement spots. Call 888-449-2526!
The Joe Pags Show is a daily news/talk show heard from 5-8pm Central from Flagship WOAI in San Antonio and broadcast on over 160 affiliate stations nationwide. "I love entertaining and am thrilled to bring my unique brand of talk radio to a wider audience with Compass Media Networks," says Joe. Pags is ranked #10 in the 2022 Talkers Magazine "Heavy Hundred"!
Estimated national rates range from Monday to Friday. Local ad placements are also available here for Joe Pags Talk Radio Show on Compass Media Networks. Remnant rates and spot rates are determined by individual radio stations and the best part is that we don't charge clients for placing media. Let us make those local advertising deals on your behalf. Our team is expert at getting the best rates possible. Local market spot rates and remnant rates are available for some offers. Each market is negotiated directly for best result.  Call 888-449-2526 today!
​"Joe's show is the exact blend of politics and humor that we are always searching for on 1210 WPHT. We've been aware of how The Joe Pags Show has been consistently producing a top-notch program and we're excited to bring his wit and unique brand of talk radio to 1210 WPHT. " — Jared Hart, Program Director, Talk-Radio 1210 WPHT
The Joe Pags Show is now in the Seattle Market on KPTR-AM. WOAI-AM, San Antonio-based talk host Joe "Pags" Pagliarulo is now part of the new Seattle news/talker KPTR-AM "1090 The Patriot." Pags' Compass Media Networks-syndicated "The Joe Pags Show" is airing on the new station from 6:00 pm to 9:00 pm. Joe Pags says, "I am thrilled to bring my show to the great city of Seattle. Being part of this lineup of talk stars is a true privilege. I can't wait to give the people of the Emerald City a place to come to voice their concerns, have some fun, and take part in important dialogue."
The Joe Pags Show is heard in more than 160 markets including Houston, Boston, Minneapolis, Denver, Portland, St. Louis, and Indianapolis.
Pags brings his common sense, logical approach to the biggest stages in the industry. As host of the Premiere Networks-syndicated program The Weekend, he offers listeners a refreshing break from traditional talk as he covers stories and topics that affect Americans – from family, social issues and pop culture, to news headlines, politics and more. The relevant, and often funny three-hour program can be heard on nearly 300 stations nationwide.
In addition to his national program, Joe Pags can be heard daily on WOAI/San Antonio as host of The Joe Pags Show. He was named by NewsMax as one of the most influential local talk shows in the country, the program airs Monday through Friday from 5 – 8 p.m. CT.
"Pags, love your show. Your parodies are supreme. The last one is a favorites of mine. They're all good though. I hope you continue to write & sing them. I've been wanting to compliment you on your debating skills. I know this is out of the blue but you are one of the best I've ever listened to & I've listen to many. I can't debate, I can't even speak in front of more then three or four people without getting lightheaded, lol. Thank you for all you do, the teaching, getting the truth to us, giving us hope while making us smile. Thank you again & God bless America, and us."
"I don't know why it took me so long but I just found this show a few weeks ago. I absolutely love it! Great information in a fun and entertaining setting with amazing hosts and guests. I never miss this show now!"
Radio ad messages are still producing awesome results. Data evaluating the radio market in the United States shows that in 2020 radio advertising spending in the country amounted to 10.01 billion U.S. dollars. It is forecast that spending on radio ads will grow to 11.76 billion dollars by the end of 2024. Steady growth equals more revenue in your pocket. Consistent and measurable results are what counts in any advertising campaign!  Call 888-449-2526 today!