How to Advertise on George Noory | 888-449-2526
Posted On
Advertise on George Noory on Premiere Radio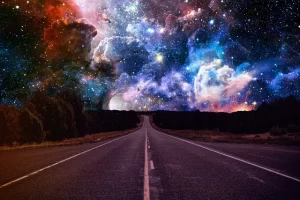 George Noory advertising rates and all the information you need is available here. If you are asking, "How do I advertise on Coast to Coast AM with George Noory?  You've found the right place! George Noory advertising rates, media kit & Host Endorsement costs and audience size, stats, data available here. Call to place ads on the Coast to Coast AM radio show – 888-449-2526. Monday to Friday rates on live show for prerecorded spots are a phone call away! Call 888-449-2526 to advertise on the George Noory show.
Endorsements must be approved and the costs are precipitously higher for obvious reasons. Information on how to Advertise on George Noory's Coast to Coast AM, rates, media kit, Host endorsements available. Need information? Call for a discussion – available only on approved offers.
The program is distributed by iHeart and Premiere radio Networks, both as part of its talk network and separately as a syndicated program. The program now airs seven nights a week 1:00 a.m. – 5:00 a.m. EST.] Created by Art Bell in 1993 the program is hosted on most nights by George Noory. According to estimates by Talkers Magazine, Coast to Coast AM has a cume (cumulative weekly audience) of around 2.75 million unique listeners (listening for at least five minutes), making it the most listened-to program in its time slot. The program is heard on about 620 stations in the U.S., Canada, Australia and Guam.
Noory captivates program listeners with his discussions of paranormal phenomena, time travel, alien abductions, conspiracies and all things curious and unexplained. He is driven, he has said, by the desire to solve the great mysteries of our time. From his first days as a radio broadcaster he says, "I've wanted to cover stories that the mainstream media never touch—the unusual, the paranormal and things like that. I learned that broadcast was the best business for exploring these issues, and I've been doing it for 33 years."
Our team is proud to offer Talk Radio advertising options for advertisers! We work with all major shows and brands. Call for a free media plan and current rates and prices for radio and TV advertising in any local market or for national reach. Millions of  people listen to George Noory on Premiere radio network, reach them now!
If you are looking for a celebrity endorsement from George Noory PREMIERE radio network call right away to secure your endorsement spots.
Call for rates Monday to Friday. Local ad placements are also available here for George Noory. Remnant rates and spot rates are determined by individual radio stations. The best part is that we don't charge clients for placing media. Let us make those local advertising deals on your behalf. Our team is expert at getting the best rates possible. Local market spot rates and remnant rates are available for some offers. Each market is negotiated directly for best result.
If you want to advertise on radio stations that air Coast to Coast AM– Call 888-449-2526 today!