How to Advertise on Michael Berry | 888-449-2526
Posted On
Advertise on the Michael Berry Show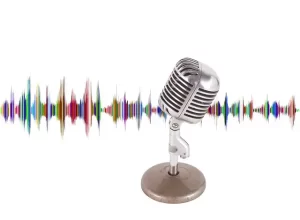 Michael Berry has been called the "Czar of Talk Radio" by working people. He has been attacked by the media and survived, and he's also been named among the Top 25 Talk Hosts in America by NewsMax Magazine. He has been ranked with the country's top 10 talk hosts by iHateTheMedia.com.
Michael Berry has been named the Best Talk Show Host in Houston for three straight years, the Best Talk Host in Texas as well as one of the nation's top 10 hosts. He has appeared on or been the guest host of The Mark Levin Show, the Glenn Beck radio program, the Sean Hannity radio and TV show, the Bill O'Reilly Show, as well as numerous radio shows around the country. He is a former member of the Houston City Council, has worked as an attorney, a real estate developer, and a restaurateur before becoming the Czar of talk radio.
Our team is proud to offer Talk Radio advertising options for advertisers! We work with all major shows and brands. Call for a free media plan and current rates and prices for radio and TV advertising in any local market or for national reach. Millions of  people listen to Michael Berry KTRH Houston/ Syndication, reach them now! Call 888-449-2526 today!  If you are looking for a celebrity endorsement from Michael Berry KTRH Houston/ Syndication call right away to secure your endorsement spots.
Estimated national rates range from Monday to Friday. Local ad placements are also available here. Remnant rates and spot rates are determined by individual radio stations. The best part is that we don't charge clients for placing media. Let us make those local advertising deals on your behalf. Our team is expert at getting the best rates possible. Local market spot rates and remnant rates are available for some offers. Each market is negotiated directly for best result.
"As someone who never paid attention to Politics until 2016, I have learned so much from Michael. Whether you agree with him or not, you will get an unfiltered opinion, and it will always provoke thought. For that, I am forever grateful. Give him a listen.."
"This man is brutally honest yet well spoken. The effort Michael and his team put into each show/podcast is 110%! Thank you and keep it up guys!"
"I drive a tractor trailer all around this country and am always listening to the radio or a podcast. The Michael berry show is entertaining, informative, and most importantly refreshingly down to earth. This show keeps me laughing, and helps pass the time because I always feel as if I've got friends riding with me. I highly recommend this show to anyone looking to be part of wonderful adult level conversation on a variety of subjects. I find this as refreshing as any episode of cheers, and pretty much the same crowd as your favorite happy hour venue! Cheers Czar Michael, and everyone behind the scenes that makes the show happen!"
"I am an Orange, TX native and this show is the most incredible show I have ever listened to. He hits the nail on the head for serious matters, and yet at the same time is freaking hilarious. I literally laugh out loud at times and almost tear up on the more serious matters. If you are wondering, this is hands down the best talk show on the air!!!"
Radio ad messages are still producing awesome results. Data evaluating the radio market in the United States shows that in 2020 radio advertising spending in the country amounted to 10.01 billion U.S. dollars. It is forecast that spending on radio ads will grow to 11.76 billion dollars by the end of 2024. Steady growth equals more revenue in your pocket. Consistent and measurable results are what counts in any advertising campaign!  Call 888-449-2526 today!