How to Advertise on Mike Gallagher | 888-449-2526
Posted On
Advertise on the Mike Gallagher Show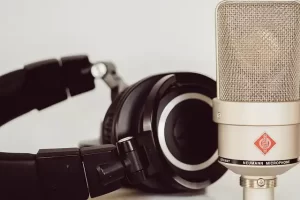 Mike Gallagher is one of the most listened-to radio talk show hosts in America. Today, Talkers Magazine reports that his show is heard by 7 million weekly listeners!
Our team is proud to offer Talk Radio advertising options for advertisers! We work with all major shows and brands. Call for a free media plan and current rates and prices for radio and TV advertising in any local market or for national reach. Millions of  people listen to Mike Gallagher on the Salem Radio Network, reach them now! Call 888-449-2526 today!
We have all the information you need. If you are looking for a celebrity endorsement from Mike Gallagher on Salem Radio Network call right away to secure your endorsement spots.
Mike Gallagher, AKA "The Happy Conservative Warrior," is one of the most consistently popular hosts in America. Mike's passionate interaction with listeners and his fast-paced, fun delivery make his show appointment listening for millions of people. He's also a best-selling author, having written two books: Surrounded by Idiots: Fighting Liberal Lunacy in America (William Morrow) and 50 Things Liberals Love to Hate (Threshold), a humorous, insightful romp about the many things liberals seem to hate.
Call 888-449-2526 to buy advertising space. Estimated national rates range from Monday to Friday. Local ad placements are also available here.  Remnant rates and spot rates are determined by individual radio stations. The best part is that we don't charge clients for placing media. Let us make those local advertising deals on your behalf. Our team is expert at getting the best rates possible. Local market spot rates and remnant rates are available for some offers. Each market is negotiated directly for best result.
If you want to advertise on radio stations that air The Mike Gallagher on the Salem Radio Network– Call 888-449-2526 today!