How to Advertise on Hugh Hewitt on SRN | 888-449-2526
Posted On
Advertise on Hugh Hewitt Talk Radio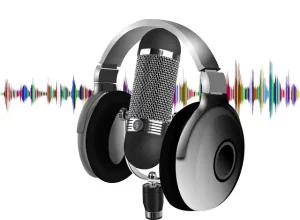 Hugh Hewitt advertising rates and information right here. Our team is proud to offer Talk Radio advertising options for advertisers! We work with all major shows and brands. Call for a free media plan and current rates and prices for radio and TV advertising in any local market or for national reach. Millions of  people listen to Hugh Hewitt Talk Radio on the Salem Radio Network, reach them now! Call 888-449-2526 today!
Hugh Hewitt is a lawyer and journalist. He is well known as the host of The Hugh Hewitt Show for the radio network SRN. The show has more than two million listeners. Hewitt is a broadcast pro who does it with ease on over over 450 affiliates coast-to-coast Monday through Friday. The show can also be watched on The Salem News Channel. "Hugh is America's true East Coast-West Coast man." Hewitt broadcasts his show most of the time from Washington DC, while at other times from his studio in Southern California. Hugh is a Professor of Law teaching Constitutional Law at Chapman University's Fowler School of Law where he has been since it opened in 1996. Hugh also hosts two podcasts daily: "Highly Concentrated Hugh" – an abbreviated version of the morning radio show and "The Interview with Hugh Hewitt" – a long form interview with a guest from politics or the arts.
Hugh has appeared on every major network for the past two decades, and frequently as a panelist on Fox News Channel's Special Report with Bret Baier. From 2016 through 2021 Hugh was a frequent panelist Sundays on the NBC's Meet The Press, and a host and political analyst on MSNBC. Hugh is a contributing columnist for the Washington Post and the author of 16 books on politics and faith.
"Hugh began his radio career on KFI in Los Angeles in 1990, and spent a decade as co-host of the nightly news and public affairs show on PBS' Los Angeles affiliate KCET for which he received three Emmys, before launching his nationally syndicated show on 8 original stations on July 10, 2000. He moved to mornings in April 2016 and never missed a beat."
If you are looking for a celebrity endorsement from Hugh Hewitt Talk Radio on the Salem Radio Network, call right away to secure your endorsement spots. Call 888-449-2526
Estimated national rates range from Monday to Friday. Local ad placements are also available here for Hugh Hewitt Talk Radio on the Salem Radio Network. Remnant rates and spot rates are determined by individual radio stations and the best part is that we don't charge clients for placing media. Let us make those local advertising deals on your behalf. Our team is expert at getting the best rates possible. Local market spot rates and remnant rates are available for some offers. Each market is negotiated directly for best results.
If you want to advertise on radio stations that air The Hugh Hewitt Talk Radio on the Salem Radio Network– Call 888-449-2526 today!