How to Advertise on Laura Ingraham | 888-449-2526
Posted On
Advertise on Laura Ingraham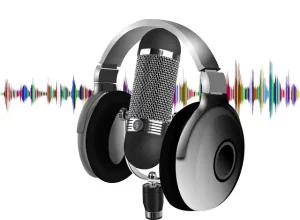 Laura Ingraham Fox News ad rates, Media kit, rate card and spot rates available here. Advertise on the radio and on her podcast at PodcastOne. For rates, audience size, radio station lists and related questions for running your 30 and 60 second ads on Laura's show. Get a current rate card and media kit here! Advertise on Fox News.  Remnant deals available for some offers. Laura also offers product endorsements for select offers! We work with all major shows and brands. Call for a free media plan and current rates and prices for radio and TV advertising in any local market or for national reach. Call 888-449-2526.
Advertise on Laura Ingraham's Podcast on PodcastOne! We can  place your ads on Laura Ingraham's radio show (replaced with her podcast).
Laura Ingraham launched The Laura Ingraham Show in April of 2001. It is heard on hundreds of radio stations, Podcast One, XM Satellite Radio. The show is also syndicated by Westwood One.
Have Laura read your ads live on her daily radio show, or on her very popular podcast at Podcast One. The audience is P1 – loyal and her fan base is deep, wide and very affluent. Position your ad campaign to take full advantage of the nuances of spoken word radio in all of its formulas and variations. You will not be disappointed with an ad campaign on Laura – if your offer is good and the price point is right – this audience will reward you with loyalty and patronage.
Ingraham was a frequent guest host of The O'Reilly Factor on Fox News Channel and is a regular contributor to Fox News Channel. Get great rates and service when you advertise on the  Ingraham angle on Fox News Channel – we even help with ad production and creatives! Political advertising rates available. Laura's audience responds well to political advertising messages. Call this phone number to advertise on The Angle on Fox News – 888-449-2526.
Laura Ingraham has had a stellar career, clerking at the United States Supreme court, working in a variety of media, authoring several best selling books and she is also a great champion of the conservative, Christian, Patriot and traditional family values components of the unique American political and social lexicon. Laura had a tough go, first at Westwood One CBS, a failed effort to get her own TV show on both MSNBC and Fox News channel. But Laura has persevered and overcome the odds to make the climb to the top tier of the country's most respected voices from the right wing of the political debate.
Rates are negotiable – Estimated planning rates range from $500 to $2500 depending on factors such as whether the spots are host-voiced, require personal endorsements, etc. Call 888-449-2526 for a real time price quote. Fee media planning for your campaign available here.
Estimated national rates range from Monday to Friday. Remnant rates and spot rates are determined by individual radio stations. Let us make those local advertising deals on your behalf. Our team is expert at getting the best rates possible. Local market spot rates and remnant rates are available for some offers. Each market is negotiated directly for best result. If you want to advertise on radio stations that air The Laura Ingraham on Courtside Entertainment. Call 888-449-2526 today!
Radio ad messages are still producing awesome results. Data evaluating the radio market in the United States shows that in 2020 radio advertising spending in the country amounted to 10.01 billion U.S. dollars. It is forecast that spending on radio ads will grow to 11.76 billion dollars by the end of 2024. Steady growth equals more revenue in your pocket. Consistent and measurable results are what counts in any advertising campaign!