How to Advertise on Michael Savage | 888-449-2526
Posted On
Advertise on Michael Savage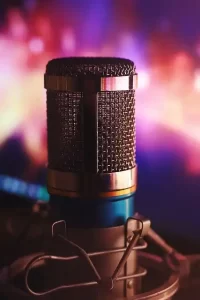 Michael Savage advertising information right here! Our team is proud to offer Talk Radio advertising options for advertisers! We work with all major shows and brands. Call for a free media plan and current rates and prices for radio and TV advertising in any local market or for national reach. Millions of  people listen to Michael Savage on Westwood One, reach them now! If you are looking for a celebrity endorsement from Michael Savage on Westwood One, call right away to secure your endorsement spots. Call 888-449-2526 to buy advertising space.
Michael's show  is on Cumulus radio and that is proving to be very positive. And belonging to a new network and working with old friends is a good and positive change.  Coincidentally, while shaping his style at KSFO radio in San Francisco Savage worked at ABC which was bought out by Cumulus his new network! His day-part changed to midday and he is rocking the world. You could be part of it! Spend your advertising budget with Michael Savage and be amazed!
"The Savage Nation" airs live Mid-Day and replays on many stations throughout the country at various times. See the Westwood One website for times. "Savage delivers his incisive thoughts on politics, American culture, and traditional values," Cumulus stated. "His famous news, views and reviews will continue to inform and entertain millions of loyal and new listeners on powerhouse Cumulus stations."
The Savage Nation is considered to be the third-most-listened-to radio talk show in the nation and had an estimated 10 million listeners weekly. In 2012 it became the No. 1 talk show on the Internet. Today, Dr. Michael Savage is a multimedia icon in the conservative movement, and "The Michael Savage Show" is syndicated across the U.S. in more than 300 markets.
His passion to unearth the truth about liberalism, borders, language and culture, along with his unparalleled stand for America's families, has made him the most important figure in the fight for free speech and ideals in America today.
"Dr. Savage has always and continues to provide the most in-depth and interesting long-form interviews in the business. He has a true knack for the people that have info that us sheeple in the US haven't heard and wouldn't ever hear. He is a legend that we will be replaying long after his time on Earth is done. Thank you for years and years of education, Dr. Savage!"
"Dr Savage is witty, intelligent and very perceptive of today's cultural and political scene. He is a conservative surrounded in a sea of liberal progressives in the Bay Area, and is actually very popular. I listen daily and highly recommend his entertaining podcast."
Estimated national rates range from Monday to Friday. Local ad placements are also available here for Michael Savage on Westwood One. Remnant rates and spot rates are determined by individual radio stations. The best part is that we don't charge clients for placing media. Let us make those local advertising deals on your behalf. Our team is expert at getting the best rates possible. Local market spot rates and remnant rates are available for some offers. Each market is negotiated directly for best result.
If you want to advertise on radio stations that air The Michael Savage Show on Westwood One– Call 888-449-2526 today!