How to Advertise on the Armstrong & Getty | 888-449-2526
Posted On
Advertise on the Armstrong & Getty Show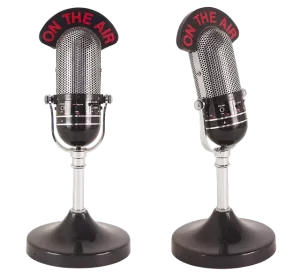 The Armstrong & Getty Show, with hosts, Jack Armstrong and Joe Getty, dedicates every broadcast to the idea that you can be informed and involved–without being angry.  You must admit, laughter is the best medicine during these challenging times in which we live.
If you want to advertise on radio stations that air The Armstrong & Getty KSTE talk radio – Call 888-449-2526 today!
Jack Armstrong is a Midwestern boy at heart. He has two young sons, as well as two dogs, two cats, a horse, innumerable goats and several more beasts wandering throughout his expansive California farm. After the critters finally wind-down at night, Jack is known to consume a healthy amount of cable news talk programming while simultaneously assimilating news from all over the web (and even from those old fashioned newspapers!!).
Joe Getty grew up in Chicago where he met and married his wife Judy. After raising three kids, they're now empty-nesters who can often be found roaming various hillsides with their dog, Baxter. When he's done preparing for the next broadcast, Joe sometimes plays guitar and records with his band "Joe Getty & The Dead Flowers".
Call 888-449-2526 to buy advertising space on Armstrong & Getty KSTE talk radio. Estimated national rates range from Monday to Friday. Local ad placements are also available here for Armstrong & Getty KSTE talk radio. Remnant rates and spot rates are determined by individual radio stations. The best part is that we don't charge clients for placing media. So let us make those local advertising deals on your behalf. Our team is expert at getting the best rates possible. Local market spot rates and remnant rates are available for some offers. Each market is negotiated directly for best result.
"What a riot! These guys are just what you need when the world looks hopeless. Started listening to them years ago when I overnighted in Sacramento . Fortunately, the podcast is available everywhere. Funny, insightful,and mostly balanced take on the day's events. You can't go wrong with this show!"
"Armstrong & Getty offer an excellent perspective from a broad spectrum of sources from real news sources, along with their own take and insights which I find brilliant and sensible. They also interject lighthearted and funny stories."
"I enjoy listening to Joe and Jack because they are not the annoying stereotype that a lot of conservative media is right now. I appreciate that they have genuine opinions that are thoughtful even though I disagree with them sometimes."
If you are asking "What does it cost to advertise on Armstrong & Getty KSTE talk radio?" you have found the right place! Our team is proud to offer Talk Radio advertising options for advertisers! We work with all major shows and brands. Call for a free media plan and current rates and prices for radio and TV advertising in any local market or for national reach. So many people listen to Armstrong & Getty KSTE talk radio, reach them now! Call 888-449-2526 today!