How to Advertise on Dave Ramsey | 888-449-2526
Posted On
Advertise on the Dave Ramsey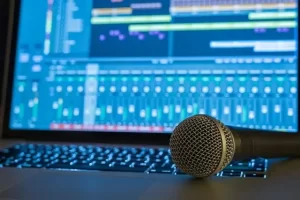 Dave Ramsey advertising rates for his show right here. Our team is proud to offer Talk Radio advertising options for advertisers! We work with all major shows and brands. Call for a free media plan and current rates and prices for radio and TV advertising in any local market or for national reach. If you are looking for a celebrity endorsement, call right away to secure your endorsement spots. Call 888-449-2526.
The Dave Ramsey show broadcasts LIVE on WCKG in Chicago weekdays 11a-2p, replays weekdays 4p-7pm on 102.3 WCKG, the WCKG streams, and WCKG apps. To advertise in Chicago on the Dave Ramsey radio show contact WCKG here.
Ramsey began as one of three alternating hosts of The Money Game on radio station WWTN/Nashville in 1992, sharing practical answers for life's tough money questions. The show eventually became The Dave Ramsey Show, Ramsey's daily three-hour call-in financial advice talk show.
Today, the show reaches over 18 million combined weekly listeners. He's also the author of eight bestselling books and has reached over 1 million people through Ramsey Solutions live events. A lot has changed through the years, but Dave and his team's practical advice on life and money has remained consistent.
Estimated national rates range from Monday to Friday. Local ad placements are also available here. Remnant rates and spot rates are determined by individual radio stations and the best part is that we don't charge clients for placing media. So let us make those local advertising deals on your behalf. Our team is expert at getting the best rates possible. Local market spot rates and remnant rates are available for some offers. Each market is negotiated directly for best result.
If you want to advertise on radio stations that air The Dave Ramsey – Show Independent– Call 888-449-2526 today!