How to Advertise on Doug Stephan | 888-449-2526
Posted On
Advertise on Doug Stephan Talk Radio Show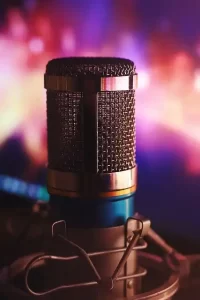 Our team is proud to offer Talk Radio advertising options for advertisers! We work with all major shows and brands. Call for a free media plan and current rates and prices for radio and TV advertising in any local market or for national reach. Millions of  people listen to Doug Stephan Talk Radio Show, reach them now! 888-449-2526
Doug Stephan's Good Day with Jai Kershner is now the signature morning show of USA Radio Network. Good Day is a positive way to start your day whenever you listen. Doug, along with Co-Host Jai Kershner and regular contributor Jen Horn, discuss news of the day, pop culture, social media, entertainment and the things that impact our everyday lives. Doug is accompanied on Fridays by Michael Harrison of Talkers magazine for the Talk Radio Countdown. "The show is always informative and fun to listen to no matter when you listen."
Doug Stephan's Good Day is currently heard on over 350 radio stations by over 3 and a half million listeners every week. Doug Stephan is the longest running syndicated host of a daily talk show and appears at #29 on TALKERS' 2022 "Heavy Hundred."
USA Radio Network President Chip Miller stated, "I'm excited to welcome Doug and 'Good Day' to the USA Radio Network family. Doug is an iconic fixture in morning radio throughout the country and we look forward to working with him and the 'Good Day' team. The lifestyle, non-political content 'Good Day' offers is something we feel more stations will welcome during a time when there's so much going on in the world and in our society. Doug and 'Good Day' will serve as the cornerstone for an exciting growth plan for the network."
Doug's weekly programs also include: Doug Stephan's Talk Radio Countdown, American Family Farmer and the Good Day Health Show.
If you are looking for a celebrity endorsement from Doug Stephan Talk Radio Show call right away to secure your endorsement spots.
Estimated national rates range from Monday through Friday. Local ad placements are also available here for Doug Stephan Talk Radio Show- Remnant rates and spot rates are determined by individual radio stations – best part is that we don't charge clients for placing media – so let us make those local advertising deals on your behalf. Our team is expert at getting the best rates possible. Local market spot rates and remnant rates are available for some offers. Each market is negotiated directly for best result. If you want to advertise on radio stations that air The Doug Stephan Talk Radio Show, call 888-449-2526 today!