How to Advertise on Carl Dukes & Mike Bell Sports Talk | 888-449-2526
Posted On
Advertise on Carl Dukes and Mike Bell
Sports Talk Radio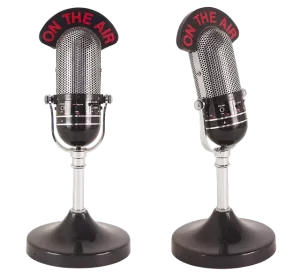 Carl Dukes and Mike Bell are experienced sports radio broadcasters, discussing the day's trending stories and previewing the night's upcoming matchups. You can hear them on WZGC 92.9FM-The Game, Monday through Friday from 2pm-7pm.
"This isn't your boring, cookie-cutter sports radio show that you can hear anywhere else in the country. Dukes and Bell push the envelope with commentary about today's hottest sports topics. But they don't stop there. You're going to laugh when you spend time with these guys. You're going to cheer. You're even gonna yell — both angrily and in agreement with Dukes and Bell. Just whatever you do, keep both hands on the wheel. Bell brings a lot of studio TV experience with him to the sports radio dial. Dukes has play-by-play chops and has almost seen it all, that is, until Bell starts throwing curveballs at him. Spending five hours a day with these two, you'll never know where you'll end up. But you'll always be entertained."
Carl Dukes says, "Radio shows do well for many reasons, but the main reason is that the host or hosts have a magic or chemistry that most people can't explain nor do they understand. As we say in the business, 'It just works.' Mike and I realized whatever we had would work on the radio together. I have had my own successful shows, but if your able to find a partner that "gets you" and you "get them" it can be magic. So once I was approached about working with Mike I knew what type of show we would have. Fun. Entertaining. Smart. Relatable."
We work with all major shows and brands. Call for a free media plan and current rates and prices for radio and TV advertising in any local market or for national reach. If you are looking for a celebrity endorsement from Carl Dukes and Mike Bell Sports Talk Radio Show WZGC 92.9FM-The Game, call right away to secure your endorsement spots. Call 888-449-2526.
Estimated national rates range from Monday to Friday. Local ad placements are also available here. Remnant rates and spot rates are determined by individual radio stations and the best part is that we don't charge clients for placing media. Let us make those local advertising deals on your behalf. Our team is expert at getting the best rates possible. Local market spot rates and remnant rates are available for some offers. Each market is negotiated directly for best result.
If you want to advertise on the Carl Dukes and Mike Bell Sports Talk Radio Show, call 888-449-2526 today!