How to Advertise on Larry Krueger – The Game | 888-449-2526
Posted On
Advertise on Larry Krueger 95.7-KGMZ-FM – The Game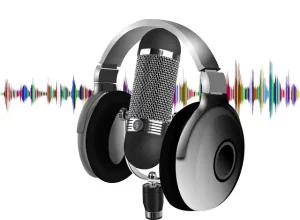 Larry Krueger, former KNBR afternoon host, is back on air in the San Francisco Bay Area. After over 25 years on KNBR, he will join 95.7-KGMZ-FM The Game. Larry Krueger is a staple of sports talk in San Francisco. Besides his years on KNBR, he had also served as sports director at KGO and was heard on SiriusXM, Sports Byline USA, and KHTK.
Our team is proud to offer Talk Radio advertising options for advertisers! We work with all major shows and brands. Call for a free media plan and current rates and prices for radio and TV advertising in any local market or for national reach. If you are looking for a celebrity endorsement from Larry Krueger, call right away to secure your endorsement spots. 888-449-2526.
Radio reaches 92% of adults in the U.S. every week! Radio is the medium of choice for 94% of people aged 35-49.
Estimated national rates range from Monday to Friday. Local ad placements are also available here. Remnant rates and spot rates are determined by individual radio stations – best part is that we don't charge clients for placing media – so let us make those local advertising deals on your behalf. Our team is expert at getting the best rates possible. Local market spot rates and remnant rates are available for some offers. Each market is negotiated directly for best result.
Radio ad messages are still producing awesome results. Data evaluating the radio market in the United States shows that in 2020 radio advertising spending in the country amounted to 10.01 billion U.S. dollars. It is forecast that spending on radio ads will grow to 11.76 billion dollars by the end of 2024. Steady growth equals more revenue in your pocket. Consistent and measurable results are what counts in any advertising campaign!
Call 888-449-2526 today!