How to Advertise on the Radio in Iowa | 888-449-2526
Posted On
Talk Radio Advertising Rates
for All Iowa Radio Stations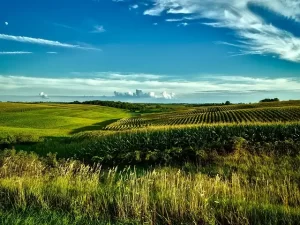 Iowa Radio advertising rates and prices are important when advertising your business, event, political campaign, issues campaign or your product, service and storefront across the entire State of Iowa.
Talk Radio advertising works powerfully and we offer a one stop radio advertising option that allows you to make a single media buy to advertise on all of these talk radio stations for one low spot rate! (See list below)
That's right! One spot means one radio commercial on every affiliated news talk station in most every designated market area in Iowa. We place a media buy on all of these stations for one low spot rate and that helps us keep your advertising costs low – remnant rates are also available for some markets. To access this amazing radio advertising media buy, call now! 888-449-2526 or contact us through the portals offered on this page. Thanks! We have the best radio advertising rates in all of Iowa.
Advertise across the entire state on all major news and news talk radio stations for one low spot rate and the best political rates for candidates and issues advertising. Advertise in morning drive time, afternoon drive time and get live reads, voiced reads talent and host endorsement also. Plus – your ads will be heard on all of the big syndicated radio host shows such as Sean Hannity, Dave Ramsey. Glenn Beck, Michael Savage, Laura Ingraham, Mark Levin, Delilah, Kim Komando, and many more across the state of Iowa. Also, we offer online streaming radio – just ask!
888-449-2526
Radio is the pulse of the community. People listen to the radio to find out what is happening now in their community such as special events, news, traffic updates, weather reports, sport and entertainment. Radio is influential and radio ad messages are still producing awesome results. Data evaluating the radio market in the United States shows that in 2020 radio advertising spending in the country amounted to 10.01 billion U.S. dollars. It is forecast that spending on radio ads will grow to 11.76 billion dollars by the end of 2024. Steady growth equals more revenue in your pocket. Consistent and measurable results are what counts in any advertising campaign!
Advertise on these Talk, news talk, Christian and spoken word Iowa radio stations now! Get all of these stations at one time for one low rate! (Lists and rates subject to change without notice).
| | | | | |
| --- | --- | --- | --- | --- |
| WIND-AM | Chicago | Chicago | 560 | Talk |
| WLS-AM | Chicago | Chicago | 890 | Talk |
| KMHL-AM | Marshall | Minneapolis-St. Paul | 1400 | Talk |
| WMEQ-AM | Menomonie | Minneapolis-St. Paul | 880 | Talk |
| KTLK-AM | Minneapolis/St Paul | Minneapolis-St. Paul | 1130 | Talk |
| KMOX-AM | St Louis | St. Louis | 1120 | News/Talk |
| KCMO-AM | Kansas City | Kansas City | 710 | Talk |
| KMBZ-AM | Kansas City | Kansas City | 980 | Talk |
| KCXL-AM | Liberty/Kansas City | Kansas City | 1140 | Talk |
| KWBG-AM | Boone | Des Moines-Ames | 1590 | Talk |
| KBGG-AM | Des Moines | Des Moines-Ames | 1700 | Talk |
| WHO-AM | Des Moines | Des Moines-Ames | 1040 | News/Talk |
| KVFD-AM | Ft Dodge | Des Moines-Ames | 1400 | Talk |
| KFJB-AM | Marshalltown | Des Moines-Ames | 1230 | News/Talk |
| KFAB-AM | Omaha | Omaha | 1110 | News/Talk |
| KMA-AM | Shenandoah | Omaha | 960 | Talk |
| WMT-AM | Cedar Rapids | Cedar Rapids-Waterloo-Iowa City-Dubuque | 600 | News/Talk |
| WDBQ-AM | Dubuque | Cedar Rapids-Waterloo-Iowa City-Dubuque | 1490 | Talk |
| KXEL-AM | Waterloo/Cedar Rapids | Cedar Rapids-Waterloo-Iowa City-Dubuque | 1540 | News/Talk |
| KBUR-AM | Burlington | Davenport-Rock Island-Moline | 1490 | Talk |
| KCPS-AM | Burlington/West Burlington | Davenport-Rock Island-Moline | 1150 | Talk |
| WOC-AM | Davenport | Davenport-Rock Island-Moline | 1420 | Talk |
| WAIK-AM | Galesburg | Davenport-Rock Island-Moline | 1590 | News/Talk |
| WGIL-AM | Galesburg | Davenport-Rock Island-Moline | 1400 | Talk |
| KBBK-F3 | Lincoln | Lincoln & Hastings-Kearney | 107.3 | News/Talk |
| KFOR-AM | Lincoln | Lincoln & Hastings-Kearney | 1240 | Talk |
| KLIN-AM | Lincoln | Lincoln & Hastings-Kearney | 1400 | News/Talk |
| KELQ-FM | Flandreau/Sioux Falls | Sioux Falls (Mitchell) | 107.9 | Talk |
| KELO-AM | Sioux Falls | Sioux Falls (Mitchell) | 1320 | Talk |
| KSOO-AM | Sioux Falls | Sioux Falls (Mitchell) | 1140 | Talk |
| WIZM-AM | La Crosse | La Crosse-Eau Claire | 1410 | Talk |
| KWNO-AM | Winona | La Crosse-Eau Claire | 1230 | Talk |
| WRHL-AM | Rochelle | Rockford | 1060 | News/Talk |
| WROK-AM | Rockford | Rockford | 1440 | News/Talk |
| KILR-AM | Estherville | Sioux City | 1070 | Talk |
| WJAG-AM | Norfolk | Sioux City | 780 | Talk |
| KSCJ-AM | Sioux City | Sioux City | 1360 | News/Talk |
| KICD-AM | Spencer | Sioux City | 1240 | Talk |
| KAUS-AM | Austin | Rochester-Mason City-Austin, MN | 1480 | News/Talk |
| KGLO-AM | Mason City | Rochester-Mason City-Austin, MN | 1300 | Talk |
| WCAZ-AM | Carthage/Keokuk | Quincy-Hannibal-Keokuk | 990 | Talk |
| KHMO-AM | Hannibal | Quincy-Hannibal-Keokuk | 1070 | News/Talk |
| WGEM-FM | Quincy | Quincy-Hannibal-Keokuk | 105.1 | Talk |
| WTAD-AM | Quincy/Hannibal | Quincy-Hannibal-Keokuk | 930 | Talk |
| KBIZ-AM | Ottumwa | Ottumwa-Kirksville | 1240 | Talk |